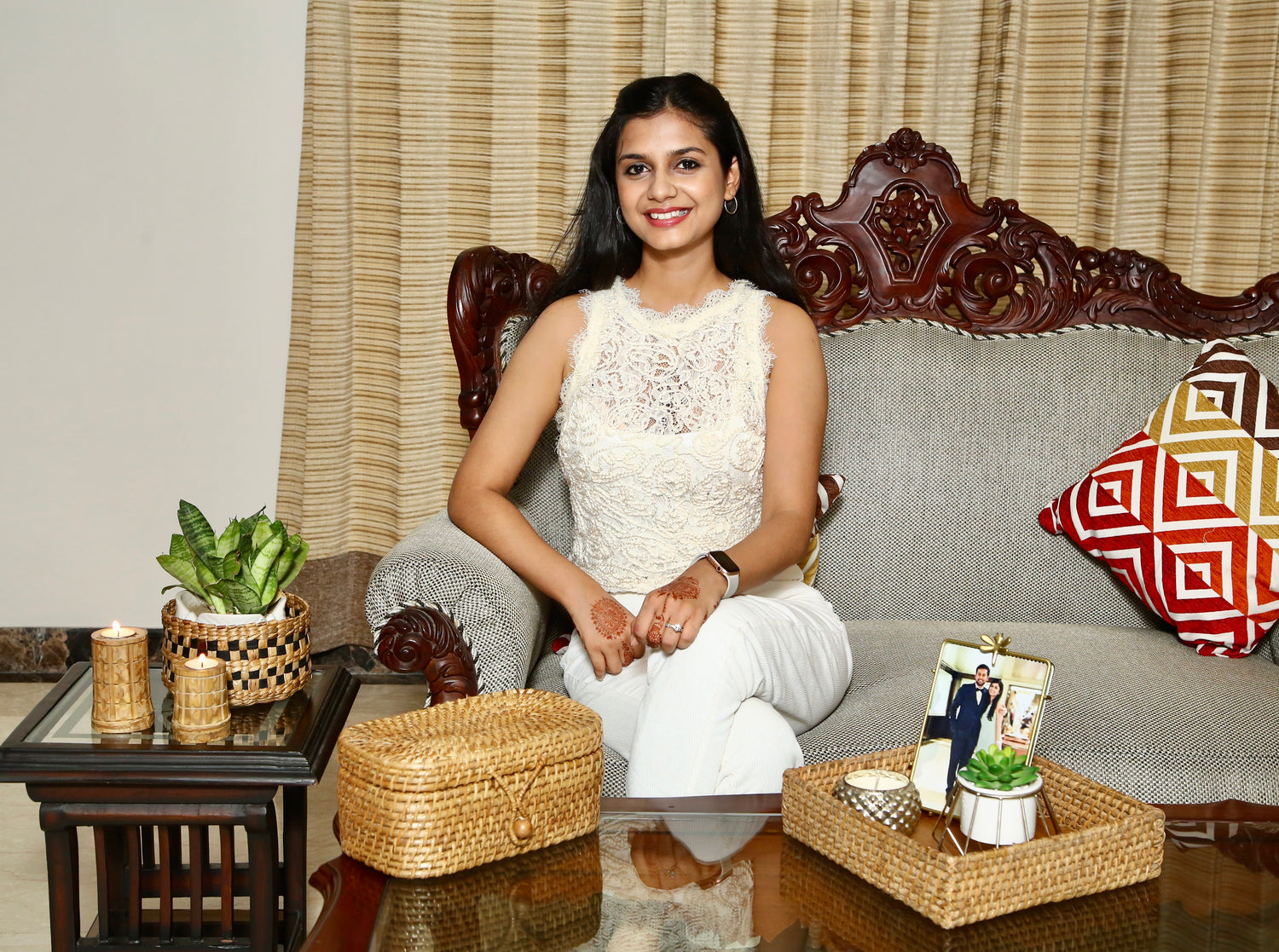 Flickers and Flame wasn't conceived in a day and neither was it the result of an impulsive decision. Born and brought up in Assam, Vidushi Khaitan, the founder of this emerging lifestyle brand has always been closely connected with the local artisans here who pride themselves on being amongst the last of those keeping this art alive. Her close-knit admiration towards the Assamese craftsmanship and her inclination towards sustainability is the inspiration behind the brand.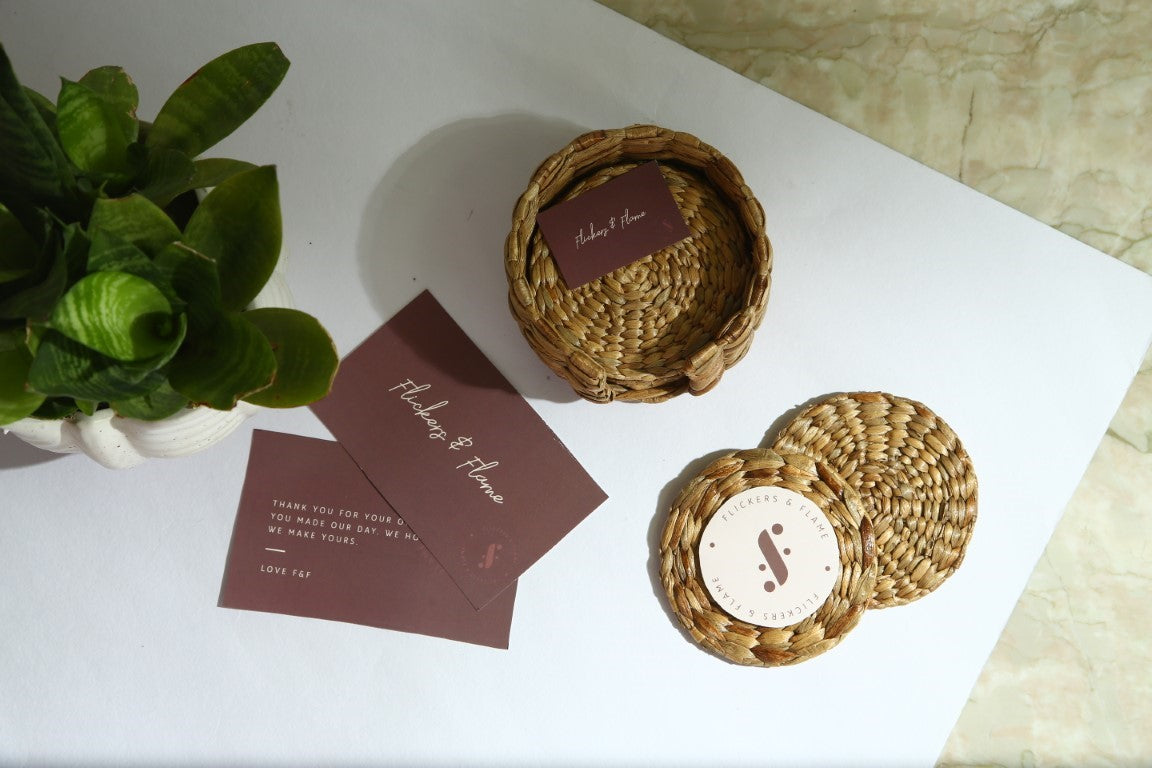 Flickers and Flame was a way to bridge the gap between connoisseurs of modern art and traditional fine craftsmanship. We offer a wide range of premium scented candles intricately fabricated in organic soy wax and sustainable handcrafted products made from bamboo, cane and water hyacinth. These little trinkets play a crucial role in enriching and beautifying the space of your home and establish an essence of traditional aesthetics and eco-conscious elements. We try to create an experience with fragrances that calm you, products that give a character to your home and decor which adds warmth to your space.
Trust us, there's no need to wander around your city to find the perfect decor for your home anymore, because Flickers and Flame is right by your side. Our thoughtful curation of our products was in the wake of making this artistry accessible for everyone. Since all our products are handmade, no two products can exactly be the same. Our mission is to evolve as a classic and sustainable end-to-end home decor brand by the influential artistry of Indian heritage.